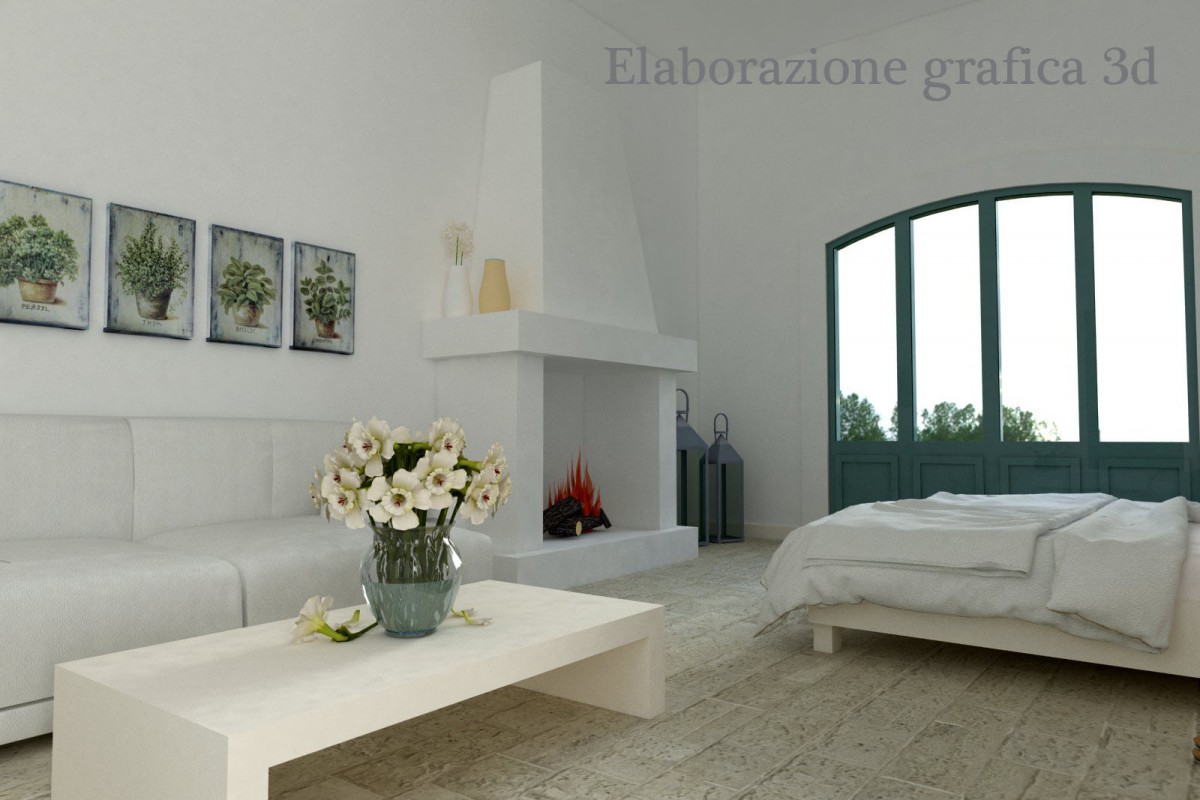 Visual
Every project begins with a sketch of an idea that is then defined according to the available spaces and the functional distribution of these spaces and this way we arrive at a first layout.
Computer graphics allow us to create 3d visual models to study and they are also useful for showing the project to the client. Various levels of 3d visual definition can be used for different purposes. For example it is possible to study the relationship between empty space and occupied space and also to develop solar studies that give us a precise idea of To achieve this different software such as Revit and Sketch-up, V-ray and Photoshop can be used to develop the model and to give it a realistic visual effect.
It is possible to understand the impact of a new project on the landscape by inserting a 3D model into a photo of the existing site, but we can also create a photorealistic 3D model of any room in order to study the design of the interior in accordance with whatever style the client may prefer.
Building a 3D model is a very intensive, time-consuming job and is offered free of charge in our high level service.